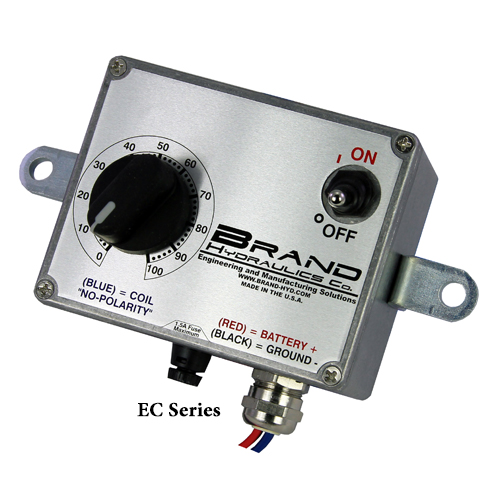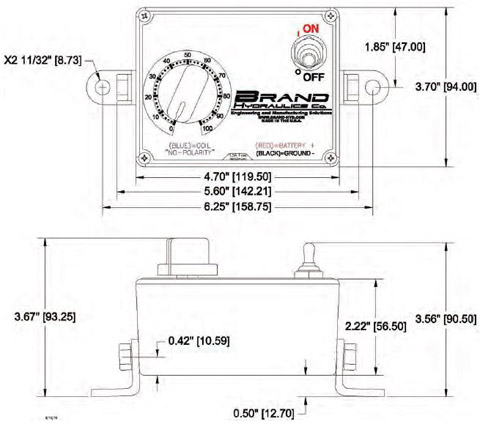 General Information
The Brand, electronic control box is designed to proportionally adjust the Brand EFC-Series valves and other proportional valves that meet the appropriate specifications. The controllerís design makes it suitable for use outdoors or indoor environments. The box has weather proofing features to help it function in the elements.

The main control knob is used to linearly adjust the current going through the solenoid on the valve. A large knob and a single turn potentiometer with a large degree of rotation gives smooth and precise adjustments. The controller is Pulse Width Modulated (PWM), which helps reduce the effects of hysteresis.

100% of all controls are tested prior to leaving the factory. All tests are performed with up to date, state of the art test equipment that is calibrated to NIST standards by an independent laboratory on a yearly basis.