Located in Omaha, NE, Brand Hydraulics designs, manufactures, and assembles a diverse product line of hydraulics and electro-hydraulic components including HYDRAULIC VALVES, ELECTRONIC CONTROLLERS, HAND PUMPS and products which incorporate both (electro-hydraulics) which it sells to customers around the world. Brand's commitment to quality and continuous improvement is evident in their ISO 9001 certification.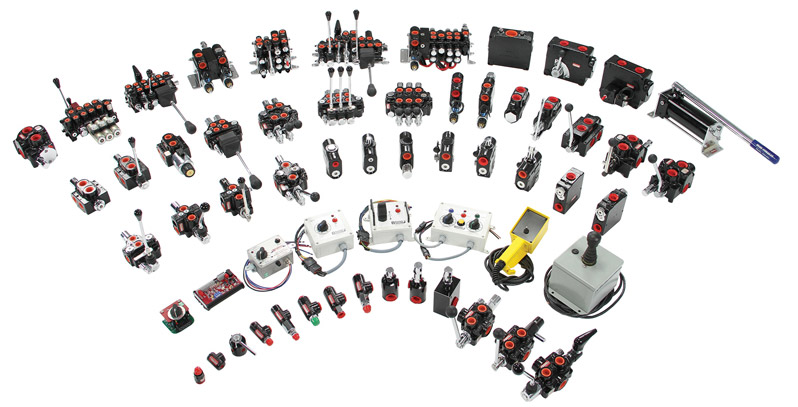 Mission, History and Philosophy
Mission Statement
Brand Hydraulics will conduct business with integrity and will strive to exceed customer expectations while providing value and innovation in our products and services.
History of Brand Hydraulics
Brand Hydraulics was founded by Glen Brand and his wife Mary Lou in 1956. Since Glen's passing in 2008 the company has been run by their son, Greg Brand. Brand Hydraulics is committed to the future of hydraulics and electro-hydraulic components and continues to develop innovative products and services to meet the specific needs of our customers.
MORE ABOUT OUR HISTORY

Philosophy of Brand Hydraulics
Your Brand Team of experienced personnel is willing and able go the extra mile for our customers. They expect nothing less than complete customer satisfaction. Every hydraulic valve or component manufactured must meet the high standard the Brand name demands. Brand Hydraulics stands behind every product that leaves their doors.
MORE ABOUT OUR PHILOSOPHY

Careers at Brand Hydraulics
Brand Hydraulics continuously searches for motivated, professional and flexible individuals capable of initiative and collaboration, open to dialogue, and above all, enthusiastic about what they do.
MORE ABOUT OUR EMPLOYMENT OPPORTUNITIES